Everything about Risk Management and Placement preparation.
Land a Job at your dream company.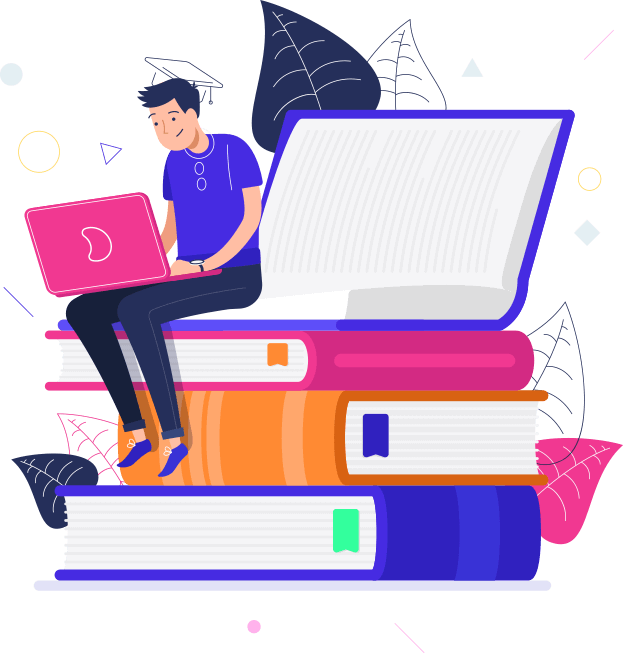 Discover yourself with CA Monk
One stop solution for all your Risk Management elective. Lectures, books, test series, doubt resolution.
Don't leave your preparation to chance. A practice-oriented comprehensive course.
The ultimate guide tailored to a company's placement process. One size does not fit all.
We've got 10,000+ happy students
"It has helped me gain the confidence to speak among groups and overall increased general awareness. Thank you CA Monk team for helping us.."
"It helped me to get water like the look at where I stand in terms of my preparation for the interview. This workshop has really helped us."
"It has helped me to develop confidence and connect with new peers. A very good initiative taken by the CA Monk team, can't wait to see it grow and take new initiatives in the future!"
"This workshop has helped me know where I stand among my peers and helped me gain confidence. Thank you for this initiative."
"It has given me a perspective to get an insight into what is actually happening in the market. Thank you so much sir and the entire CA monk team for such a helpful initiative."
"This workshop helped me to remove my hesitation and helped me to be confident while giving an interview. Thank you so much to the CA Monk team. It really helped us. "
"Your efforts are remarkable."
"Came to know about lots of important things that every freshman must know. Thank you for these wonderful sessions. I will definitely recommend it to my other friends and future CA students."
"I got to know the hard work I have to do for interviews. Thank you so much for the workshop. Really helped us a lot."
"Before attending this workshop I'm in total confusion about how to prepare for an interview. After attending this I understood the Judging parameter of the interviewer and it helps me to prepare an interview strategy. Thanks a lot to the CA Monk team. It boosted confidence in us."
"Thank you so much for the workshop. It really helped us."
"The practise sessions we are having is the best thing. It was an awesome workshop! Thanks to CA MONK!"
"Helped from CV building to guiding for GDs and interviews and importantly the aptitude tests where a lot of people lack."
"Helped me in Resume preparation a lot."
"This workshop made me aware of the processes for a job and force me to systematically prepare for the same in a good way."
"Helped me work on my profiles, get a better reach, scale-up my Resume, and most importantly - helped me a lot in driving away from my fear of public speaking by good GD sessions and mocks."
"The practice of GD and interview really helped me build up my confidence. Also, it helped my resume take a complete 180° turn for the good."
"Helped me work on my resume, my presentation and interview facing ability"
Shivam sir has been helping his students in a very efficient manner, it has boosted my confidence to appear for tests and find confidence academically.
Shivam Sir is the best I could ever learn from. His Risk Management lectures increased my confidence in the subject
Your efforts towards your students are highly commendable and motivate us to keep working hard
Your books are really effective and I noticed while giving the test that I can find anything in the book within a minute! Your lectures helped us to connect between the chapters. Thank you BOSS!
Before knowing about your lectures I had already made a lot of effort in RM and i was pretty sure and i was also aiming to score something around 80 marks.
सर, दिल से बोले तो आप बहुत अच्छा काम कर रहे हो, वरना कोई फैकल्टी पूरे हिंदुस्तान में स्टूडेंट्स को पढ़ाने में इंटरेस्ट नहीं लेती। दिल से सैल्यूट है आपको। लेक्चर सुपर से भी ऊपर
Exam oriented tips are too good and the lectures helped a lot to understand the subject
Sir, I got to know in your last lecture that you are just 22 and I was so inspired to see such maturity in your thoughts at such an age. You are so talented and kind. Thank you, sir. Congratulations Shivam Sir
Sir I got inspiration from you through your podcast then I choose to change my elective paper from economic law to RM.
Notes are very well prepared, especially the mapping sheet. So I am really thankful to you for sharing your RM knowledge free of cost. Further, the test which you conducted till now was very well-drafted. It is really helping me to keep in touch with this subject. Thank you
The lectures are helping me in understanding the complex sentences framed in the module. Also, I developed more interest in the subject.
He is teaching very well. It is easy to understand what he is saying and it benefits us a lot.
Sir randomly calls students and asks about studies and gives guidance to them which you consider necessary after having a talk with Sir. This will increase the student's confidence and will make you beloved more by him and references made by him.
Sir, please keep on guiding me on how to answer the paper and how to easily trace the answers. Thanks for the efforts!!!
Thanks for the wonderful lectures.
आपकी क्लास लेके और टेस्ट करके ये तसल्ली हो गई की 80 स्कोर करना मुश्किल नहीं है। और ये ट्रिक सवाल तो एक बार दिमाग हिला देते हैं, पर अब पेपर में जाके मुश्किल नहीं होगी।
Sir, This spirit is invaluable and I am looking forward to working with you on this wonderful journey of change.
I decided to go for self-study for risk management… I read the first chapter after reading that, I thought why don't I search youtube for lectures..then I found your lectures. After attending your lectures somewhere I got confidence. I have done 3 lectures with the help of ur lectures…many more to go..thank u so much sir
I am happy to take your lectures. You are helping a lot through your lectures and MCQs. Thank you very much.
Thank you so much for your efforts. Definitely helped to increase the confidence level and subject knowledge. Would like to stay connected and if possible, work with you in the future.
Lectures "set clear expectations"…and about sir, he is just amazing
He is great. He has literally helped struggling students like us abode a golden chariot
Thank you so much for lectures and tests, making us realize the usual mistakes we make during MCQ questions.
Creates a good link between chapters, sir has a great grip on risk management and clear all the concepts
Before watching your lecture there was some kind of fear about marks in Risk Management but after watching your lecture my confidence level got boosted up. Thanks for these lectures #Stay Blessed सर जी!
Sir you have helped me a lot in preparing RM.. I felt more confident after giving the test..Great Idea. Thanks You
Sir just because of your lectures I am able to understand risk management and complete it in minimum time. Thank you so much for your efforts. And I also started speaking "है ना?" as I am continuously watching your lectures...
Great effort from your end. The test and lecture concept brings a sense of responsibility, achievement, and builds on confidence.
No improvements. Sir is absolutely fantastic with all his lectures and these test series are also brilliantly compiled. I think my Group 2 will primarily be saved due to this subject, thanks to Sir.
Fantastic sir you guide will help many of us which are beyond anything else.you are rock sir.hope u are doing well. thank you and God bless you
It's easy to go through the chapter once you have an overview of it. Great work!
Shivam sir is the best faculty for RM. I was not sure about which elective to choose for my exams..and RM was out of my choice zone.
Sir, You are doing a great job. It's not because you have provided lectures for free but the efforts you have made to provide us knowledge related to Risk Management from summary till case study discussion you have done a wonderful job. Thanks
I got a clear clarity of how to appear for elective paper and how to present them.
Your dedication to work has been a great motivation for me to give my best…Thank you so much for everything..
Really helpful. I was worried earlier but now I am not. Thank you!!
भाई, अभी आपको क्या बताए। तुम्हारा रोल ऐसा है लाइफ में की जब जब आते हो पॉज़िटिविटी देके जाते हो। "तेरे जैसा यार कहाँ, कहाँ ऐसा याराना याद करेगी दुनिया तेरा-मेरा अफ़साना"
I had no idea about RM, what I would do, then came Shivam sir entered as the SAVIOUR. The best understanding of a subject which was a complete alien to most of the students. —
After watching sir lectures now I have interest in RM subject and I'm trying to achieve sir goal of 80 Marks
His teaching is good. But what I loved more is his intentions for the betterment of the student.
I had taken the class of economic law but was not confident enough, my friend suggested that I should go for risk management. So I started searching and got a video of CA Shivam Palan, and started studying. I hope it will help me in scoring good marks.
Sir, your lectures are amazing and the linking of different chapters is the part I personally like the most because had we been reading it on our own we could not have linked the chapters as you do. Also thank You so much for the effort you are putting in.
Sir, You are doing a very good job. Hats off u sir go ahead sir, All the best for your dream sir.
Sir ur going awesome. Sir ur really working hard late nights and all, please take care of ur health.
You are an amazing person to help us with these classes and the exhaustive index. I'm really glad that I found your classes for this subject. Just loved the classes:)! Wishing you the very best of luck in your future endeavors :)!
आप इतने फ्रेंडली टोन में एक्सप्लेन करते हो, मज़ा आ जाता है। आप ने हर एक लेक्चर प्रोवाइड किया और वो भी एक दम झकास इनोवेटिव वे में। मैंने अभी तक एक भी टेस्ट नहीं दिया I'll give all the tests dedicatedly. Thank you so much!!! Words are less to describe my gratitude towards your teaching.
The efforts put in by sir in providing us with video lectures, guiding us, and taking efforts by arranging a test is commendable. It has come to me at a time when I was in much doubt about this subject. But in the lecture of chapter 7, I am still very confused about how to approach that chapter.
His lectures really helped me like this subject and take it seriously.
I don't think I would have studied RM this several times if I hadn't come to see your lectures.
Great initiative. Concept clarity. Helpful for the student those who are doing self this subject. Thank you.
Thank you, sir. All that you have done for the students is priceless. You have put in a lot of selfless efforts. Kudos to you sir! Thanks a lot once again.
GOD BLESS YOU, SIR JI. I WILL TRY MY BEST TO NOT LET YOU DOWN. THANK YOU SO MUCH. HOPEFULLY, I WILL GET A CHANCE TO MEET YOU IN THIS LIFETIME, SOMEWHERE IN THE NEAR FUTURE.
Sir your efforts are truly appreciated and please don't stop these MCQ test
It really helped me. I have selected this subject only due to these smart lectures
Great, a deep understanding of the subject, which I used to think is just about mugging up.
I feel confident after doing lectures of RM.and Sir your work is appreciable. Thank you
Practical knowledge is great and would recommend the lectures to my friends.
You are doing a great job and I will become CA and will give more credit to you also.
Thanks for your amazing effort. Not only providing resources but also taking the test is a wonderful approach.
The lectures were very helpful for those who are doing self-studying and the conceptual clarity with example are very much helpful
thank you so much, sir…As I prepared this subject on my own but your revision lecture gives confidence and more conceptual clarity
I think no Professor whom I know has taken this kind of initiative which Shivam Sir has taken, of giving free lectures, taking free test matching with ICAI level, and boosting the confidence of students in this manner.
Really like the teaching style, material (especially the index). These mandatory tests although look daunting, but are a great initiative.
My concepts are cleared and I am able to relate the topics with other chapters. lecture has boosted my confidence.
Can easily understand the lecture as the language used is very familiar. Great concept clarity.
Shivam Palan RM lectures is really a blessing for people like me in the Middle East
The overview of the entire chapter before self-read helps to go through the chapter effectively during self-read. Great work and initiative.
The lectures are awesome. The way of teaching is also amazing and you make RM Subject interesting to me. Thanks a lot, sir.
Excellent initiative by sir. It is very helpful. Before your lectures, I was a little lethargic about RM. But when I gave the first test, I realized it is not as easy as I thought. Your lectures are very nice covering all areas and highlighting probable questions. Special thanks to Index sir.
Lectures are superb, just because of sir I am confident in RM to score 80+. Thanks, a lot sir, All the lectures are awesome and you are the best sir. Thanks a lot
The test has been very helpful. Have gained confidence in solving MCQ and as well as identifying types of risk case study
I was totally clueless about this RM subject, but when the first time I saw sir lectures it was like God sent a Mentor for me. Sir Lectures are awesome and make the subject interesting.
Thank you for the lectures. You are doing a great job. Not everyone is as selfless as you Sir.
They are a really good guide not only to understand the subject but also to get techniques for the exam approach of open book writing paper.